ARGOS simplifies cloud security by providing a visual map of vulnerabilities, attack and lateral movement paths, making it easy for you to identify and prioritize threats in real-time

Attack Paths and Blast Radius
ARGOS displays what attack paths exist into an environment and what the blast radius of a cloud vulnerability is.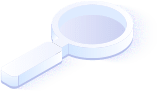 AI Investigation
ARGOS Cloud Security AI automatically investigates your cloud diagrams and assists in attack path discovery and interpretation, and even goes beyond "just showing" and assists in remediation as well.

See The Full Picture

Literally! ARGOS creates architecture diagrams that show you exactly how resources relate to each other, showing lateral movement possibilities, but this will also help prioritize work by potential impact.

API
ARGOS easily integrates into your existing processes and systems. Our API lets you integrate ARGOS data into your SIEM or Cloud Management Portal for your customers.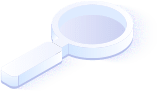 Multi-Cloud Compliance


Measure Amazon Web Services (AWS) and Microsoft Azure cloud infrastructure compliance.

Multi-tenant
Manage all your customers and tenants in one place with full Role-Based Access Control (RBAC), full audit logging and reporting.