I am a Cloud Security Expert
I am a Cloud Engineer
I am a Manager
I am a Cloud Security Expert
Do you have a big backlog of security alerts?
Would you prefer having better alerts with more context to them?
Long, tedious, and manual investigations of alerts are a thing of the past using ARGOS.
ARGOS automatically investigates misconfigurations, similar to what you would do, and will visually display a cyber kill chain showing lateral movement paths an attacker can take, saving hours of effort often for a single alert compared to environments without ARGOS.
ARGOS also seamlessly integrates with your SIEM and ITSM.
I am a Cloud Engineer
I am a Manager

Detect Exploitable Assets
ARGOS applies context and assists Cloud Teams to identify where exactly exploitable issues in cloud environments are.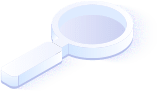 Automated Investigation
ARGOS saves your teams time by automatically investigating every detection. What can easily take a person hours, we do in seconds.

See The Full Picture
ARGOS monitors your environment around the clock, and delivers a complete, real-time view of your cloud security posture in a single pane.

Catch Flaws The Moment They're Deployed
ARGOS reduces the Mean Time To Detection (MTTD) and Mean Time To Resolution (MTTR) to minutes
Cloud Security with Context
Success With ARGOS
ICONIC AUSTRALIAN RETAILER
"When I first spoke to ARGOS the thing that stood out to me most was their laser focus on security"
Success With ARGOS
INSIGHT DATA SOLUTION
"Knowing that ARGOS has our back lets us sleep easy at night."