I am a Cloud Consultant
I am a Cloud Security team member
I am a Cloud Consultant
Create a deep assessment of any Microsoft Azure Subscription in just a few clicks. It only takes 5 minutes.
Compliance overview (ISO27001, NIST, etc.).
Automated assessment of security risks.
No need for agents or Azure Service Principals, following least privilege access.
View overprivileged identities, exposed cloud assets, and lateral movement paths, all done automatically for you.
ARGOS has shown to save consultants time and effort when creating cloud security and compliance assessments. Instead of relying on custom scripts or native services that need to be configured first, ARGOS works right away and achieves the same output no matter the environment.
ARGOS requires no or only minimal(*) change to an environment and is typically ready to go in minutes.
I am a Cloud Security team member
Cloud Security with Context

Detect Exposed Assets
ARGOS applies the all so important context to alerts and assists you in identifying where exactly exposed resources in cloud environments are.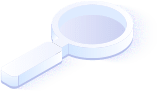 Automated Investigation


ARGOS saves you time by automatically investigating every detection. What can easily take you hours or days, we do in seconds.

See The Full Picture

ARGOS bridges CSPM, CAASM and CIEM in one product. Get all important information in one single place. Context = time saved = risk reduced!